Welcome to Elite Escrow Coaching! 
Elite Escrow Coaching is a platform designed to take your business to the next level.  We offer a clearly designed strategy to master habits that will motivate you to take control of your business and your life. Elite Escrow Coaching is offered through Fidelity National Title Group and is available to all of the brands within the FNF Family. Thank you for stopping by our site and experiencing our vision to grow our company through mindset, attitude and action. Please take a few moments to browse the different programs available to our Fidelity National Title Group Escrow Officers and Leaders.
All of our programs are geared toward learning, growing and achieving success. Samia has parlayed her 28 years of experience in the title and escrow industry to design a unique curriculum. You will gain insight to fresh ideas, best practices, tips and tricks to help your business thrive in any market.
This site is a one stop shop to find out about our team, our programs and our mission.  We look forward to being part of your journey and helping you fulfill your potential.
Elite Leadership Club
Our mission is to continue growing our leaders. The Elite Leadership club will be offered exclusively to graduates of the FNTG Leadership Academy.
SnL Amazing Race
SnL Amazing Race! Designed for the super star Sales & escrow teams to partner up and compete while increasing their business! Find your partner in crime and save the date for a 3 month journey that will keep you on your toes with a really fun twist! Coming JANUARY 2017! Hosted by Samia Reichel and Lisa Crown.
Warrior's Den
Mastermind event to create synergy amongst sales executives around the country within our firm. Be the first to witness first class topics with some of the best speakers in the industry coming together to share their wealth of knowledge and expertise. No stone unturned once you enter into the lion's den. You won't want to miss it! Limited spots available.
Member's that would refer their peers.

100%

100%

Graduates grew open/closed/revenue.

91%

91%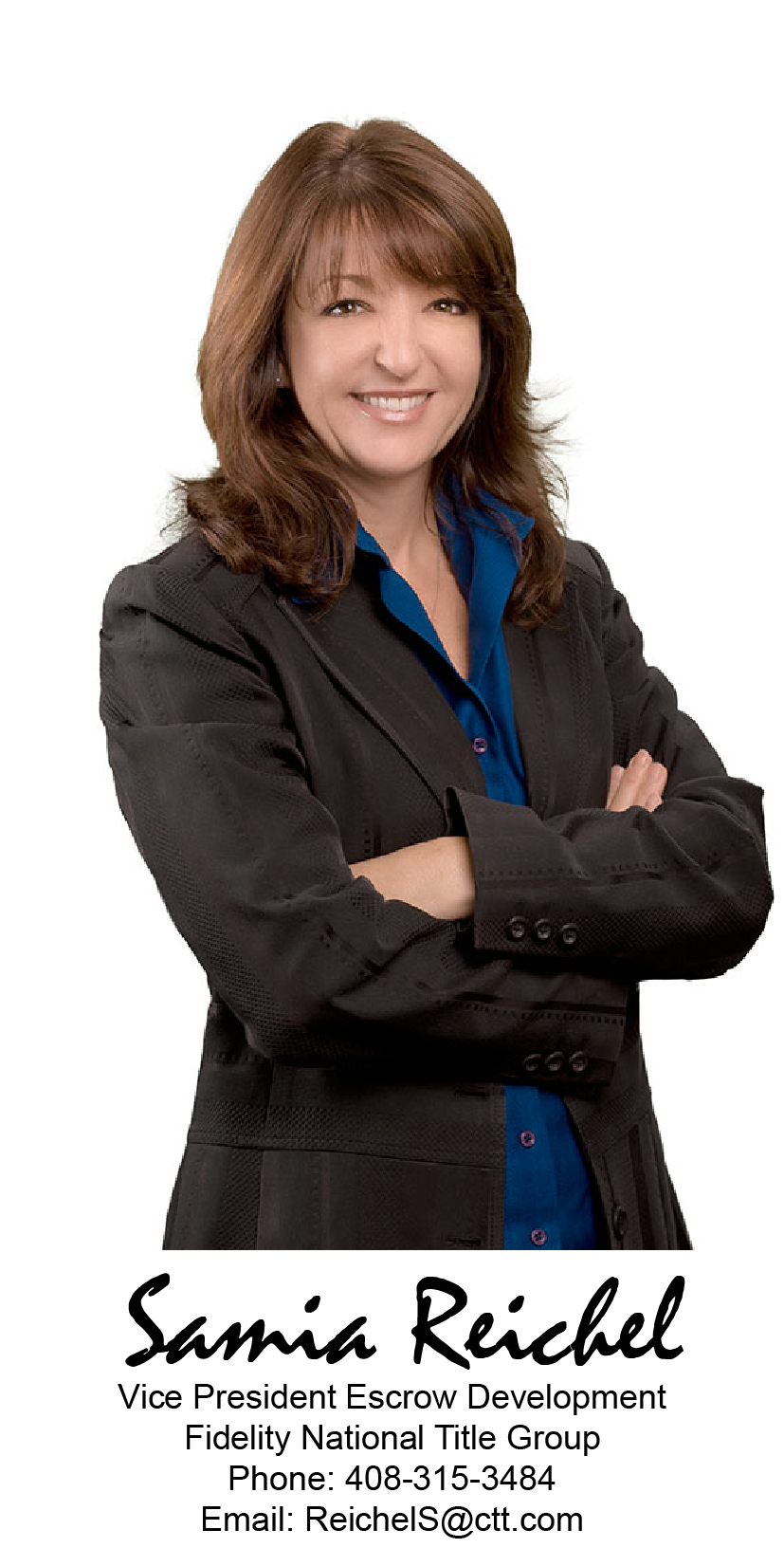 Samia prides herself on her passion and drive to encourage her clients to find the magic outside their comfort zone allowing them to achieve their goals. Samia offers one on one Elite Escrow Coaching and Enrichment, The Elite Club for graduates of Elite Coaching and Leadership training through FNTG's Leadership Academy.
Samia is dedicated to the personal and professional growth of her clients, sharing best practices and team concepts and bringing a new level of strength we can offer our employees. She will walk beside you on your journey. Samia always says "it's about we, not me. together everyone achieves more." Steve DeLaveaga says "Samia has an iron fist in a velvet glove!" Be ready to work and have fun!
You might also catch Samia speaking and sharing her proven road map to success at Rally's and Events around the country. Looking to take your business to the next level and be excited to come to work? You came to the right place. SIGN UP TODAY!
Proudly Serving


Get In Touch with Samia Reichel!