Welcome to Elite Escrow Coaching, a division of Fidelity National Title Group. We are a team of experienced professionals that have walked the walk of the title industry. We have Elite Sales and Escrow Coaching programs designed to propel your business to the next level. This site shows you all of the options for Elite Escrow Coaching. Sign Up Today!
Samia Reichel, Vice President of Escrow Development is a veteran in her field. With 33 years in the title and escrow industry she brings experience, knowledge and expertise to her role as a coach. She began her journey with this great company on the escrow side 32 years ago and transitioned into sales in 1996.  In Samia's tenure with the FNF Family of companies she has consistently been ranked in the top 3% nationwide.
Although Samia has enjoyed professional success she prides herself on her dedication to her role as a wife and mother. Samia lives in Hollister, CA with her husband of 33 years, Michael. Samia has 2 grown daughters, Nicki and Sara. Samia followed in her father and mother's footsteps in the title industry and is proud to say the dynasty continues with her daughter's Nicki and Sara who both work within the FNF Family of companies.
Samia prides herself on her passion and drive to encourage her clients to find the magic outside their comfort zone allowing them to achieve their goals. Samia offers one on one and group coaching to Escrow Officers, Managers and Team Members.
Samia is dedicated to the personal and professional growth of her clients, sharing best practices and team concepts and bringing a new level of strength we can offer our employees. She will walk beside you on your journey. Samia always says "it's about we, not me. together everyone achieves more." Be ready to work and have fun!
You might also catch Samia speaking and sharing her proven roadmap to success at virtual and in-person events nationwide. Looking to take your business to the next level and be excited to come to work? You came to the right place. SIGN UP TODAY!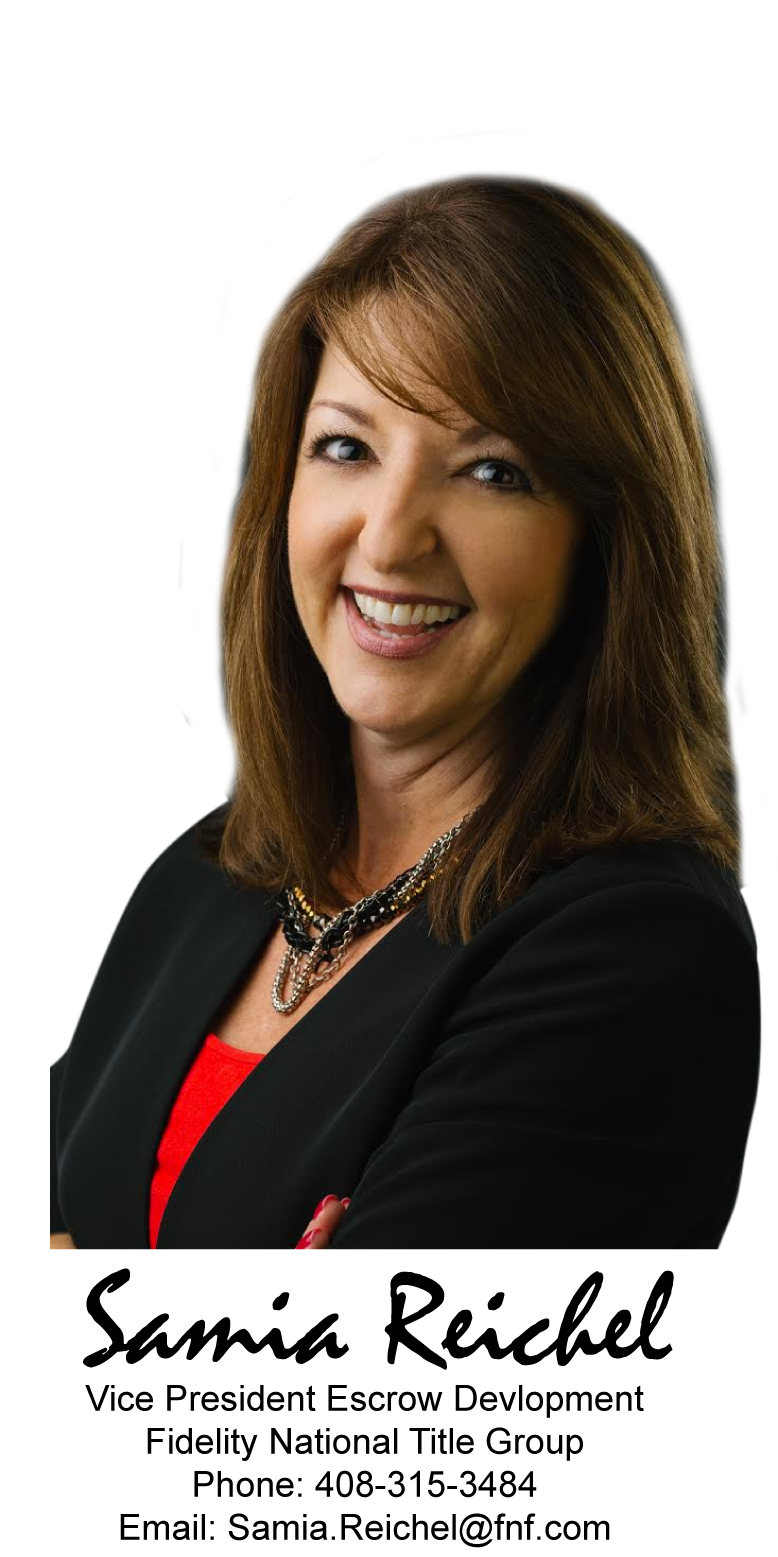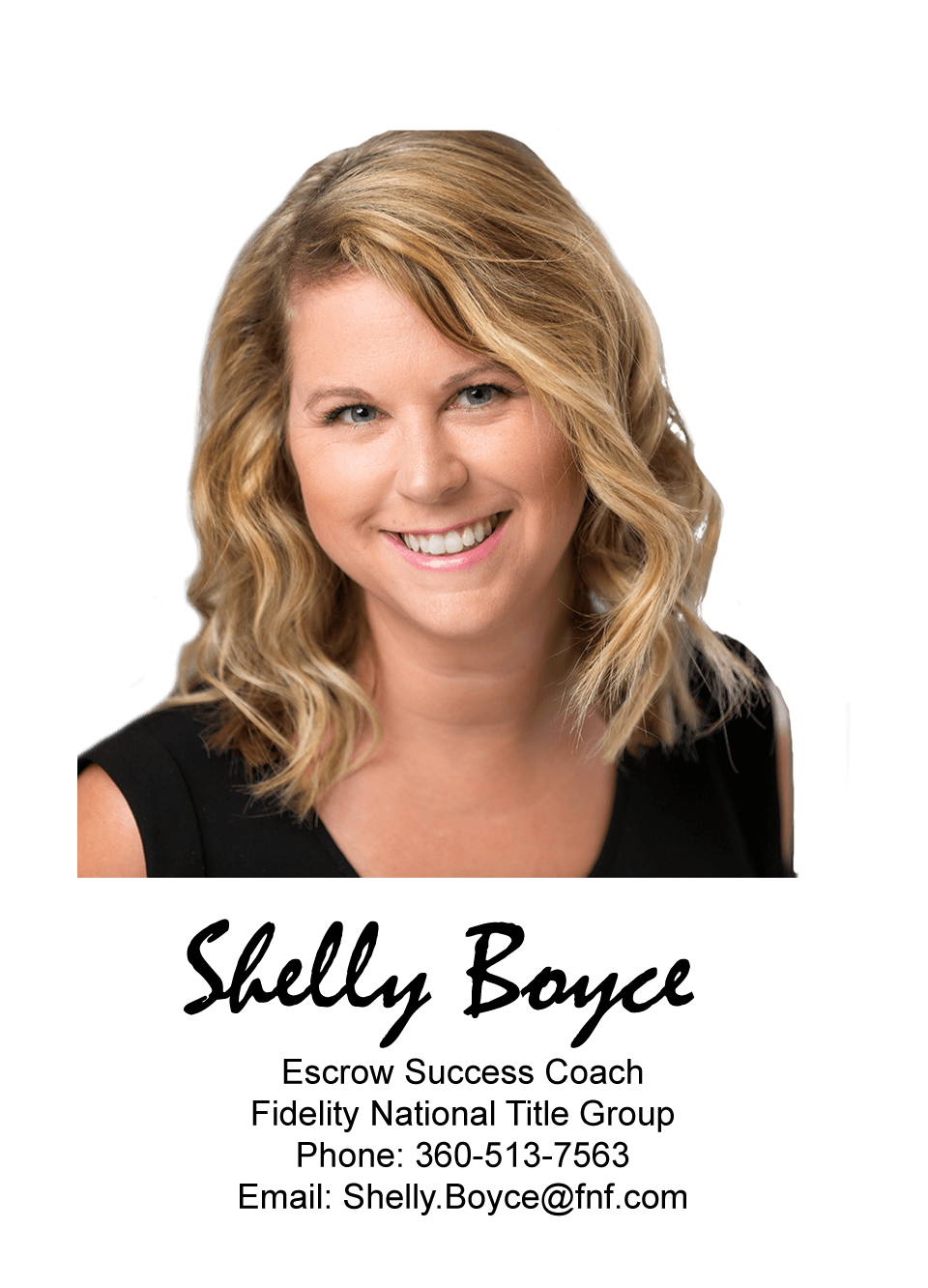 Shelly Farra exudes kindness and positivity in every aspect of her life.  It is rare to see her without a smile on her face!  Born in Portland, OR, Shelly has spent most of her life in The Pacific Northwest. Shelly is now a resident of Arizona where she is enjoying year round sunshine and the company of her daughter, Hayden and her pups Buckley and Poppy.
Shelly has over 20 years of experience in the title and escrow industry.  She started as a receptionist and worked her way up to Escrow Officer and Branch Manager for Fidelity National Title in Vancouver, WA where she built an exceptional team culture and a created a standard for excellence that she now brings to Elite Escrow Coaching as a Success Coach!
Shelly takes pride in providing superior customer service to all customers and works hard to achieve meaningful relationships.  She thrives on helping people, is a team player, and always goes the extra mile.  Shelly loves finding the best in people and strives to help others succeed.   These attributes make Shelly a brilliant Success Coach and a valuable addition to the FNTG Elite Escrow Coaching Team!
The Elite Sales Coach/VP of Sales Development is Lisa Crown a veteran in the title business who specializes in creating new & better ways to increase revenue & bring value to her sales executives. Lisa has 18 years of title sales experience and was consistently in the top 1% in Los Angeles, Ca and top 5% in the nation.  Lisa is a master of her craft. She brings experience, tenacity and know how to her role as a coach.
Lisa knows what works and pushes ALL her clients to their potential and to reach their goals…FAST! She always says, "This is NOT a one dimensional program" You learn about yourself, life, business and what you really want! She is by your side the whole time to help you achieve greatness. She has been a Coach for 15 years (7 of those years she donated her time at a non-profit called B.I.L.Y) with a specialty in business growth.
If you know a sales executive that wants to take their business to the next level, Lisa is your gal! She's dynamic, explosive and results oriented. Coaching with Lisa Crown will motivate your sales executive to dominate their market.
Lisa's offers one on one Elite VIP Sales Coaching, Elite Mini buddy coaching, Elite Club for her graduates and Elite Degree for new sales executives.
For more information regarding the Elite Sales Coaching Program, visit Lisa's website.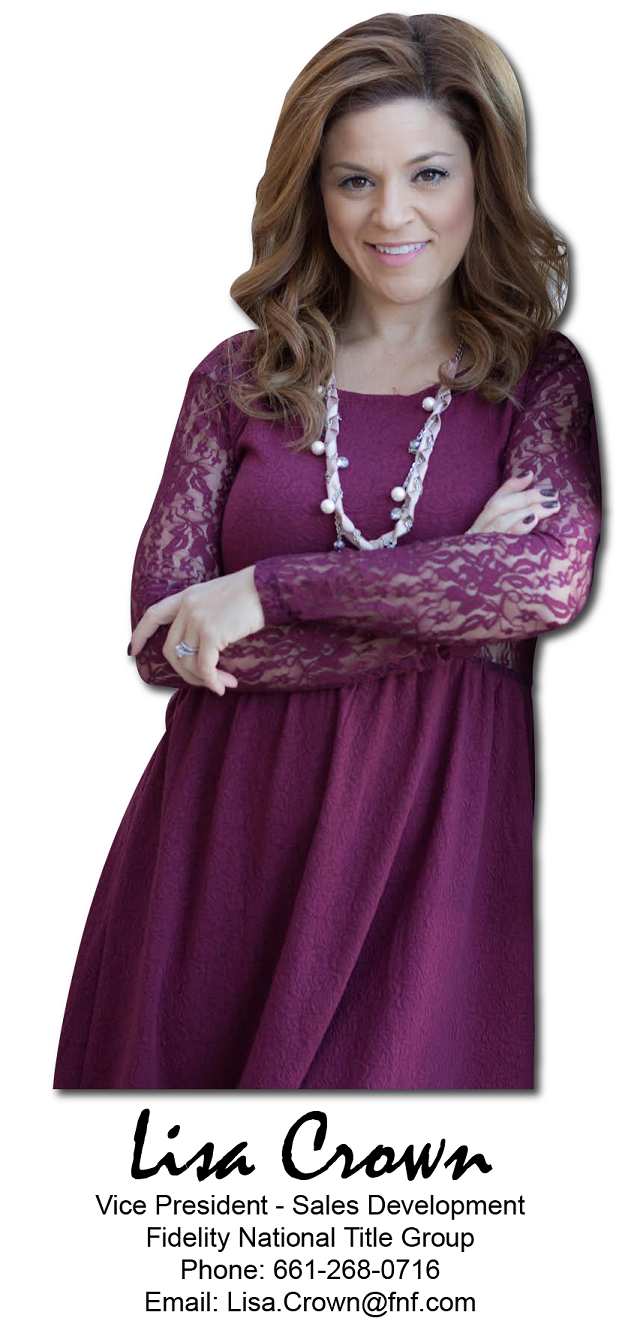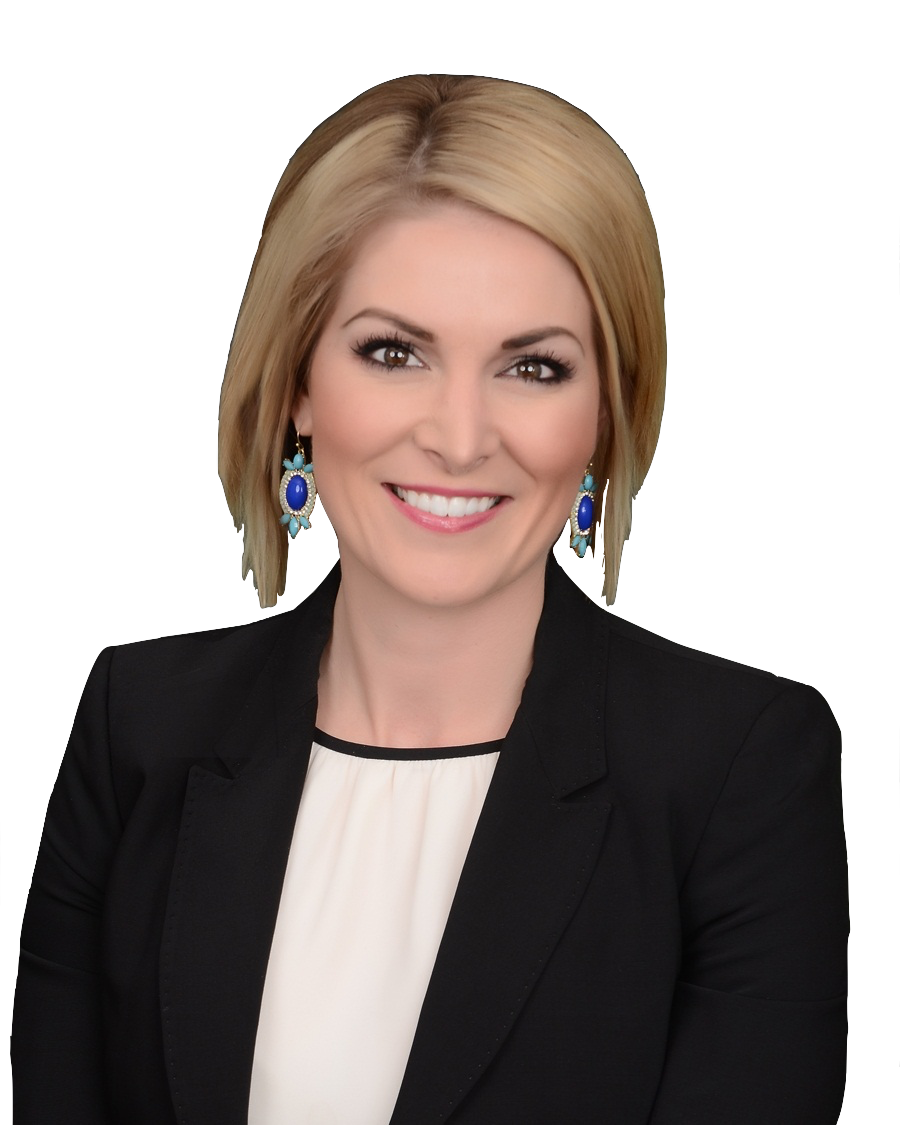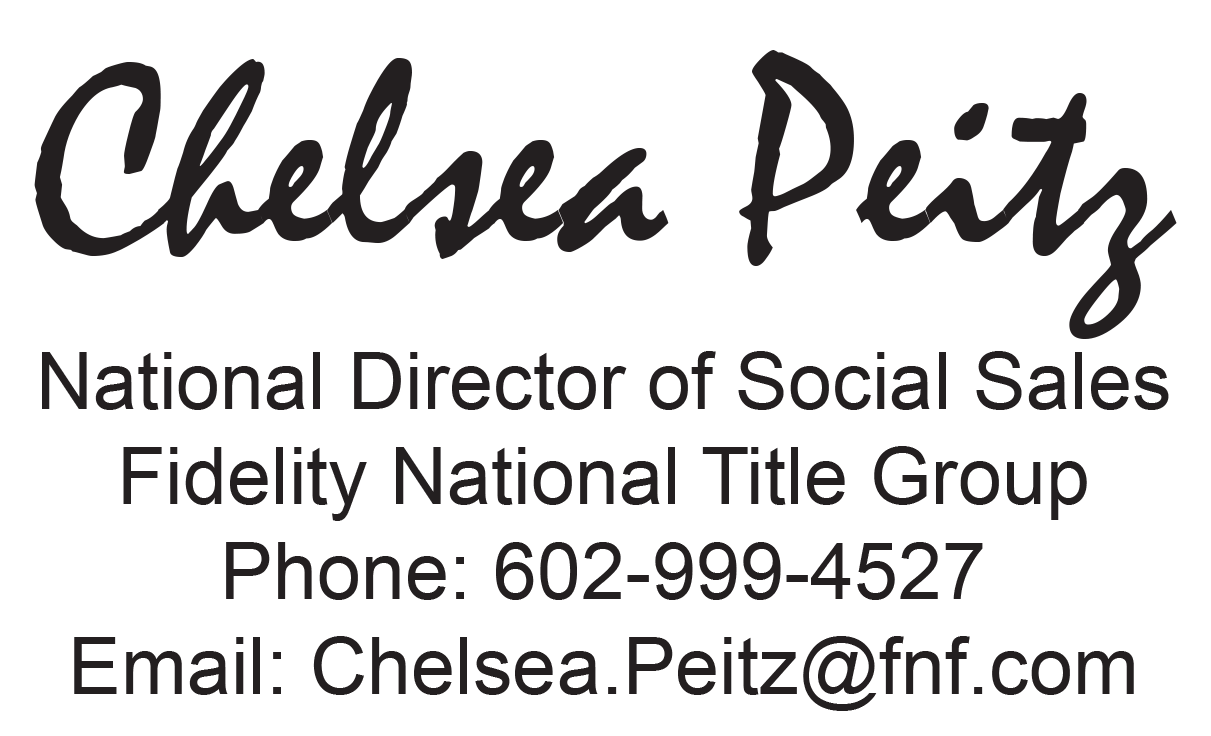 Chelsea Peitz is the National Director of Social Sales for Fidelity National Financial and a nationally
recognized real estate keynote speaker who teaches sales professionals how to leverage social media
and technology to build a powerful personal brand and develop content that generates real leads.
She is a national social selling coach and speaker for top title insurance sales executives nationwide who
has developed one of the only curriculums focused on using social platforms.
A 20 year real estate industry veteran who became a licensed agent in 2001 B.F. (before Facebook) and
who did business the "old fashioned" way for over a decade. Today she merges old school strategies
with new school technology to teach others how to become more human by using tech.
Chelsea is also the published author of the book, Talking in Pictures, the only book about how camera
first social platforms have changed how we build a personal brand.
She's a frequent podcast and live stream guest, sharing actionable insights and tactics to help agents
develop a powerful personal brand.
Chelsea has been an Inman Innovator of the Year Nominee in 2018 & 2019 and is the creator and host of
The Voice of Social Sales Podcast.
Her latest book "What to Post" launched in February 2020 and is a #1 best seller in 6 categories.
Mom to 7 year old son Mason and wife to husband Brian of 18 years. Her favorite place to visit is Napa
enjoying a glass of a big bold Cab!
– Inman Innovator of the Year nominee 18 & 19
– Best Selling author
– Host of The Voice of Social Sales Podcast