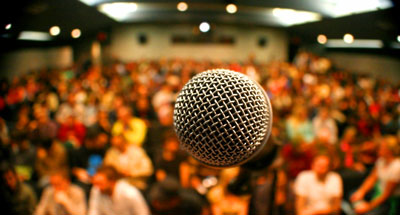 "Sam is a wealth of great information and a fun and knowledgeable speaker. Her experience as both an Escrow Officer and a Sales Executive make what she brings to the table relevant and pertinent to both sides of her audience. I took some valuable tools with me that I will be implementing in our office."    
"This was the second time I had the pleasure of Samia's presentation. She did a great job of bridging sales and escrow with the best practices for communicating between the 2 positions. She is very relate-able as a, person, professional and has the qualities of someone to look up to and model after. I took a great deal of the things she spoke about to heart, and will use them towards my professional position here at Chicago Title."    
"From beginning to end it was such a pleasure to listen to her words of wisdom, it was very uplifting and made me so proud that I work for a company that would employ someone as wonderful as Samia. Samia makes me want to strive to be a better employee, as well as a better human. Thanks so much Samia!!!!"    
Speaking Engagements Via Zoom

Samia's thirty three years of experience in the Title and Escrow Industry, four years as an Escrow and Leadership coach, and countless years throughout as an influential speaker bring value, insight, and inspiration to your teams. Whether you're looking to influence a large group of escrow and sales professionals or a small group of leaders, Samia's background makes her eminently qualified to motivate and educate your teams with her tips, tricks, and proven best practices!
Coach Sam can help you to strengthen your organization with enhanced teamwork, an exceptional team culture, and a winning approach to gaining new business.
For more information and available dates please contact us.