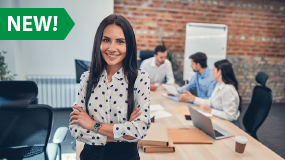 Dress for Success (And Other Ways to Impress!)


$99 per Class
Next Class Offering: February 2023
Duration: 1 hour
Open Orders & Deposits
Designed for escrow professionals that want to step up their game professionally and exude confidence in the workplace. Build your confidence and impress your clients and coworkers by being intentional with the way that you present yourself. Cultivate a winning mindset and positive attitude and that will leave a lasting impression on everyone you meet.